Neil Simon Theatre Seating Chart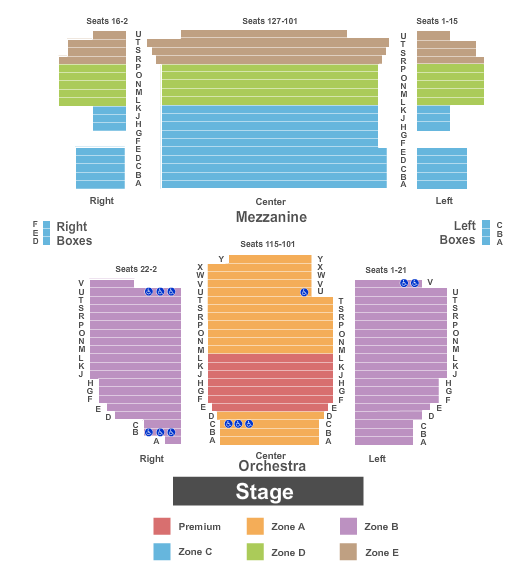 Seating at the Neil Simon Theatre is spread out across two levels; the main Orchestral floor, offering unparalleled intimacy with the onstage action, and the raised Mezzanine level, allowing you to see everything happening on stage from an overhead view.
Accessible Seating
Low Vision and Hard of Hearing seats are located in the seats on the right of the central row C and to the left of the right row B on the Orchestral floor, close to stage front. Aisle Transfer seats with movable arm rests for limited mobility guests are available in the right and left aisles of rows G, J, P, and S of the Orchestra floor, and F and H of the Mezzanine, with two additional seats available in the aisle of the center row T at the rear of the Mezzanine. Wheelchair accessible seating and companion seats is located in the entirety of the left of row V on the Orchestral floor, and additional seats at the left of center and right row U. For any special access seating, or other requirements, please contact the venue prior to your visit to ensure your individual needs are met.
NOTICE: Seating configurations can vary depending on the type of event. Be sure to check the individual event seating chart when selecting your desired tickets.
Reserve your seat today by purchasing your tickets!
To find out more information on ticket policy and our recommended ticket supplier please view the Neil Simon Theatre tickets page.
To view all the upcoming events at Neil Simon Theatre please visit the Neil Simon Theatre events schedule page.